"After all, science is essentially international..."
Maria Skłodowska-Curie (1867-1934)
born in Warsaw
HOTEL DOM CHŁOPA (ex. Gromada Centrum)
Adres: Pl. Powstancow Warszawy 2, 00-030 Warsaw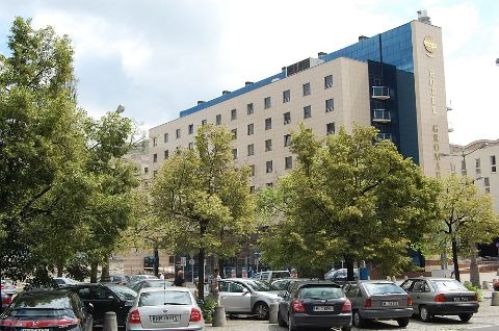 Dom Chłopa hotel is situated in the centre of Warsaw, 10 minutes walk from the University of Warsaw, in the neighbourhood of the most interesting and beautiful places of the capital, including the Old Town, the Royal Castle and the National Museum amongst others. The hotel offers rooms of different standards (Economic, Standard and Increased Standard with air-conditioning), and was thoroughly modernised in 2003. The hotel restaurant has 120 seats, the club restaurant has 120 seats, and there is also a traditionally decorated Polish tavern and a bar. Additional services include: a newspaper and souvenir kiosk, a gallery with paintings and jewellery and an attended car park.
Transport:
From the airport - bus no 175, bus stop: Ordynacka


From the Warszawa Centralna Train Station - bus no 175, bus stop: Ordynacka


Distance from the hotel to conference venue: approx. 700m.